Types Of Buyers​
Step one to buying a home in the Columbia Gorge, and that is: What do you know, and, what don't you know?
It's important for me to understand your education level when it comes to Real Estate. When you work with me, I don't want to waste your time telling you what you already know. However, not knowing the process can make for an emotional roller coaster.
So, which of the following do you most identify with?
Beginner: You've been renting or living at home and now you're ready to purchase your first home.
Seasoned: You've bought or sold at least one home, and now your lifestyle and needs are changing.
Investor: Real Estate is apart of your financial freedom and you need a Realtor to help spot new opportunities and grow your money.
Transitional: Your needs have transitioned and it's time time to simplify your life for the upcoming years.
Hiring Your Real Estate Team
Forming your real estate team can seem like a lot of work. Realtors and mortgage lenders receive most of their business by word of mouth. This is because the risks of hiring a sub-par agent can cause a devastating buying experience. So, it's no wonder why this step is often times so stressful. With so many Realtors to choose from, how do you decide?
Related: The Importance of Your Real Estate Team
Related: Buyer Representation
Buyer Consultation​
Okay, so this is actually the first, actionable step to buying a home in the Columbia Gorge.
When we first meet, it's good to take some time to get to know each other. We are about to form a team, and it's important we enjoy working together in order to have a great Real Estate experience.
During the consultation, the main objective is to learn about your dreams and desires for home ownership by brainstorming wants, needs, and deal-breakers. We will discuss where we can find your type of home and your odds of finding it.
This is also the time for us to determine what type of buyer you are (see above).
Pre-Approval
The next step is to submit an application to a Mortgage Broker (also known as a Loan Officer) to get your Pre-Approval. See Brett's list of Mortgage Brokers to get started. Feel free to shop around for lenders, but it's important that use someone who you trust. Having an experienced lender on your side will further ensure your ability to meet and close on the agreed upon timeline.
If you are paying with all cash or using Seller Financing, you can skip this step.
Education Day
This is when the fun begins! With your Pre-Approval in hand or your cash funds available someplace, we can begin looking at houses together. We will pick an assortment of homes ranging from, "winners", "maybes" and some you may have not considered.
Our tour will last anywhere from 30 minutes to 4 hours. Ask me as many questions as you like and enjoy the free tour as I guide you around the Gorge. At the end of our tour, we will discuss and rate the homes we saw.
Essentially, this process will repeat and we will make adjustments in our search along the way.
If you've purchased a home in another area before, the process of buying a home in the Columbia Gorge is really no different.
Submit Your Offer
Once we've found, "the one", it's time for us to put together an offer.
We will begin by assessing the market value of the property with a Comparative Market Analysis (CMA) to determine a competitive offer price. Watch our video on Real Estate CMAs in the Columbia Gorge
Brett will walk you through the contract and help you understand each Contingency and their associated timelines to ensure you know your obligations as a buyer.
Once the offer is signed, I (Brett) will deliver it to the listing agent who will present your offer to the seller.
Mutual Acceptance
If you and the seller come to an agreement on all terms on the contract and both parties sign the documents you will be what is called, Mutually Accepted. Time to celebrate!
What happens next? Most of the contractual timelines begin the next day after mutual acceptance, so feel free to give yourself a break. Brett's Transaction Coordinator will create an offer summary outlining important Contingency deadlines and email it to you within within 24 hours.
Earnest Money
After mutual acceptance, Brett's Transaction Coordinator will email all of the signed Purchase & Sale Agreement documents to the agreed upon Title Report & Escrow company outlined in the Contract. Once received, the Title & Escrow company will open an escrow account for you to deposit Earnest Money into.
Unless otherwise stated in your contract, Earnest Money is due to Title & Escrow 3 business days after Mutual Acceptance.
Forms of Payment for Earnest Money:
Check (Personal or Cashier's)
Wire
Pro Tip: Take the time to read up a bit on wire fraud. It's easy to avoid, but highly targeted. Talking directly with your escrow officer is the best way to learn how to avoid wire fraud.
Lender Requirements
After Mutual Acceptance and usually after Earnest Money has been deposited, your Mortgage Broker (if you are using one) will have more paperwork and tasks for you. Fill out and provide your lender with any necessary documents they request as not to delay your financing later down the road. A seller may not be so forgiving when it comes time to ask for an extension. It's better to stay on top of this.
Inspection
A Home Inspection is an examination of the home's condition and functional features. From the roof, electrical, plumbing, appliances, furnace and more. Almost everything the home inspector can see is inspected and then later complied into a report (which can make a great to-do list after you close). This report is later used for obtaining bids and or negotiating with the seller any repairs or credits prior to close.
See our list of Preferred Home Inspectors.
Schedule Movers
Depending on the pace of the market, good movers can be hard to schedule. It's recommended to schedule movers after you are Mutually Accepted. If you are able to, plan to pack your belongings after the last Contingency is satisfied.
See my list of Moving Tips.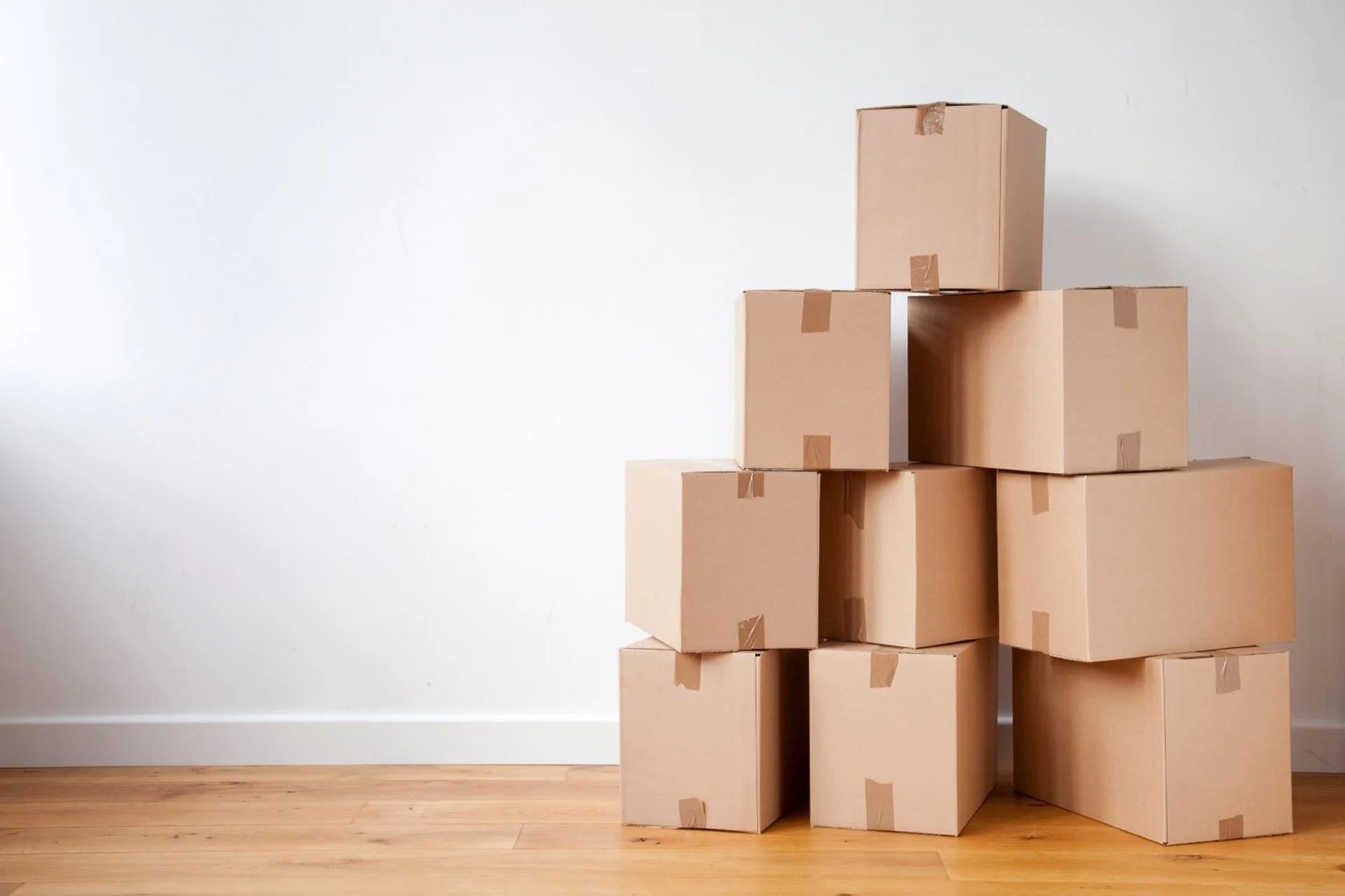 Appraisal
Usually within the first week or two of the transaction, an Appraisal is ordered by your Mortgage Broker to evaluate the home's value.
When buying a home in the Columbia Gorge, we do not generally see issues with low appraisals, but it can occur for some of our very unique properties.
If the home comes back at, "at value", then the appraiser has confirmed your offer price and the home's value coincide. If the value comes back, "under value", the buyer and seller will need to determine how to continue.
Title Report
At some point during the transaction, the Title Report department within the Title & Escrow company will provide a, "Title Report" or "Preliminary Commitment".
This report is generally paid for by the seller and ensures the seller can transfer ownership at closing.
The Title Report's secondary function is to showcase any Easements, CC&Rs, Road Maintenance Agreements, HOA documents or other recorded documents onto the property. By default, most contracts allow you to terminate an agreement if you disapprove of any item on the title report that the seller cannot remove prior to close.
Final Walk-Through
It is recommended that you walk-through the property prior to signing Closing Documents. This is more for peace of mind in the event something has happened at the home since Mutual Acceptance (ie. plumbing lines break, leaks in the roof, holes in the drywall, missing appliances, etc). It is a seller's obligation to leave all Fixtures at the property at closing, unless otherwise agreed upon in the Purchase & Sale Agreement.
From here on out, Brett is mostly hands off until the property records into your name! It's up to your Mortgage Broker and the Escrow department.
Closing of Escrow & Recording
Prior to closing, Escrow will call and schedule a time to sign your Closing Documents with you on or near the contractual closing date.
On signing day, you will meet with the Closing Agent who will review your Closing Documents with you as you sign. Once completed, that's it! Now you wait until the property is transferred into your name at the county!
Moving Day
Unlike other Real Estate professionals after a Commission, you can count on Brett and his team to be there for you after closing for any Local Resources you might need. Take a look at this list of Moving Tips in advance to prepare.
Congrats on buying your home in the Columbia Gorge. You're apart of the family now.
Helpful Resources
Whether you're looking to tackle a major remodel or need a handy-man for some post-move in touch ups, I have you covered.
Real Estate Guides: Find more guides like this one and take more control of your transaction.
Market Updates: The latest real estate market updates for the Columbia Gorge and in the nation.
Local Resources: A list of local contractors and lenders, including but not limited to: septic pumpers, well testers, home inspectors, etc.
Local Utilities List: A list of local utility companies in Klickitat, Skamania, Wasco, and Hood River County.